You are in the right place.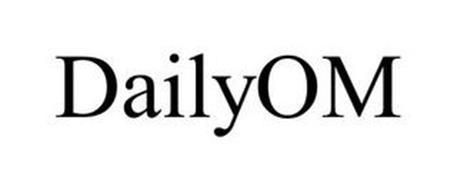 Learn the Art of Making
WELCOME! This site, my offerings and in fact my life is dedicated to helping YOU connect with your inner guru. Known as an extraordinarily exhilarating Zumba and Dance fitness class and brand that evolved into the addition of quantum healing and embodiment.
The secrets of Design
The #1 Course to Land a Job in Design. All necessary tools are included.
Based in Santa Barbara, I am most widely known for having Self-Healed Advanced Rheumatoid Arthritis without any meds (declared a Medical Miracle) and for creating an uber successful Zumba Fitness business/commUNITY that I love more than anything. For 10 years I remained one of the most successful Zumba Fitness Instructor's in the world, averaging 200+ people a class, 6 days a week. I have been featured in a variety of media, including NPR and have taught Social Entrepreneurship in front of thousands. My HEART is open.

I dance with divinity and invite all to do the same with me.
I am a mystic, a teacher.

I am a speaker, a top 3 digital author on DailyOM, a presenter for ZUMBA. I help people find their path to healing and align with their authenticity.

I am a MOM.

Over many years I have gained a wealth of experiences which offer me the most extraordinary insights into life. As a spiritual teacher, I have devised many inner exercises which allow people to experience the interconnectedness of All life, bridging the illusion of separation between our inner and outer worlds.

I offer people the ability to maintain a state of inner peace and freedom, regardless of any situations and circumstances of their lives. Yes . . . this is possible!
In every moment of our lives, we are creating our lives.
All is possible within the power of unconditional Love.

I Built a TRIBE because people MATTER.
I know that if you DANCE AND LOVE deeply enough YOU WILL crack open the world.
GRATITUDE +
VULNERABILITY.
WRITE YOUR OWN STORY.
POSSIBILITY IS THE LENS YOU LIVE THRU -RISE UP, THIS IS YOUR BIG SHOW.
CREATE DONT REPLICATE.
PAUSE. LISTEN.
ALIGN WITH YOUR TRUTH.
BE COURAGEOUS ENOUGH TO LIVE THE LIFE YOU IMAGINE.

I believe in Magic. I KNOW that we are all capable of extraordinary.

Be INSPIRED.

CREATE THE WORLD OF YOUR DREAMS.

HONOR Yourself.
Dance with me
HEAL with me
Learn the tools I used to heal Auto-Immune Disease
Conscious Conversations with Josette

BE INSPIRED EMPOWERED UPLIFTED